SOLAR POWER GENERATION SYSTEM
Our product range includes a wide range of On Grid Solar Power Generation System, Wind Solar Hybrid Power Generation System and Off Grid Solar Power Generation System.
Grid tied solar inverter
Surya shakthi is the leading company in solar roof top installations. Making customers become self-sufficient in power generation and also helping them to produce enough power to give back to local electrical grid, Our grid tied solar inverters make power cuts a dream for you without depending on diesel generators or battery powered inverter systems.
With just 1KW solar inverter system of  Surya Shakthi, you can save up to Rs. 8500 per year as compared as using the grid electricity, and without having to depend upon power back like generators, you can make a saving of up to Rs. 60,000 per year as compared to the 1KVA gasoline generator.
The Grid tied solar inverters can be customized to generate and provide solutions based according to your needs. Beginning from a 1kW inverter to the 60kW inverter, these grids tied solar inverters can be used to power electricity in homes and offices without the need to depend on grid electricity.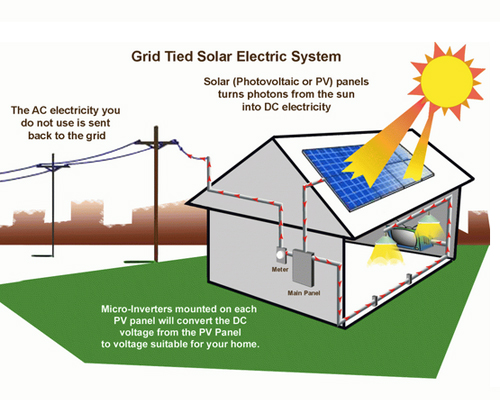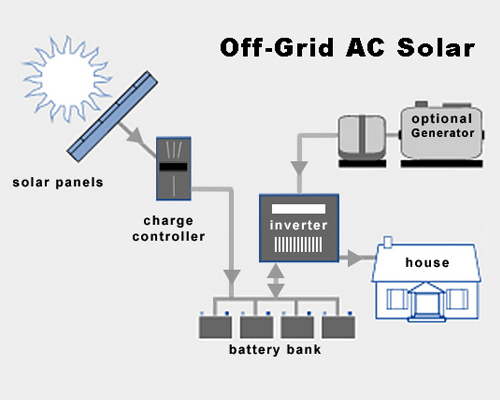 Off Grid Solar
We are recognized name in the firm, delivering world-class range of Off Grid Solar System that are abrasion resistant in nature and are technically updated. Our entire range ensures long service life and is thermostatically balanced in nature. Offered range is delivered in varied dimensions and is quality approved in nature.
Features:
Maintenance free
Excellent performance
Reliable operation
Description:
Pure sine wave output with voltage regulation ≥ 98 % even at full load
100 % loading capacity. That is you can load 1000 watts in 1 KW unit
Customized battery voltage range from (12 v- 480 v)
LCD information for inverter status
4 stages stepped charging method ensures high back up and long life to the battery
No load cut with auto restart to ensure power loss during idling
Comes with reveres polarity, short circuit, overload, low and high battery protections
Available in ranges of 100 watts to 100 Kw both single phase and 3 phases
Cute and compact design with attractive colors
Wind Solar Hybrid
What components needed for complete wind/solar generator system?
The wind generator system has two kinds, one is off-grid system and another is on-grid system. Generally, off-grid system consists of wind turbine/solar panels, microprocessor controller, battery and inverter. And the on-grid system consists of wind turbine/solar panels, a system controller and inverter
Is my site windy enough?
 Annual mean wind speed (AMWS) and is an indication of how much wind energy is available normally in India, the speed is 2.5M/S which is good to produce WIND ENERGY The customer can choose any of the given method for installation this can be done in two ways: ON-GRID (DIRECT TRANSMIT to nearby substation AS seen below &OFF-GRID as explained in picture